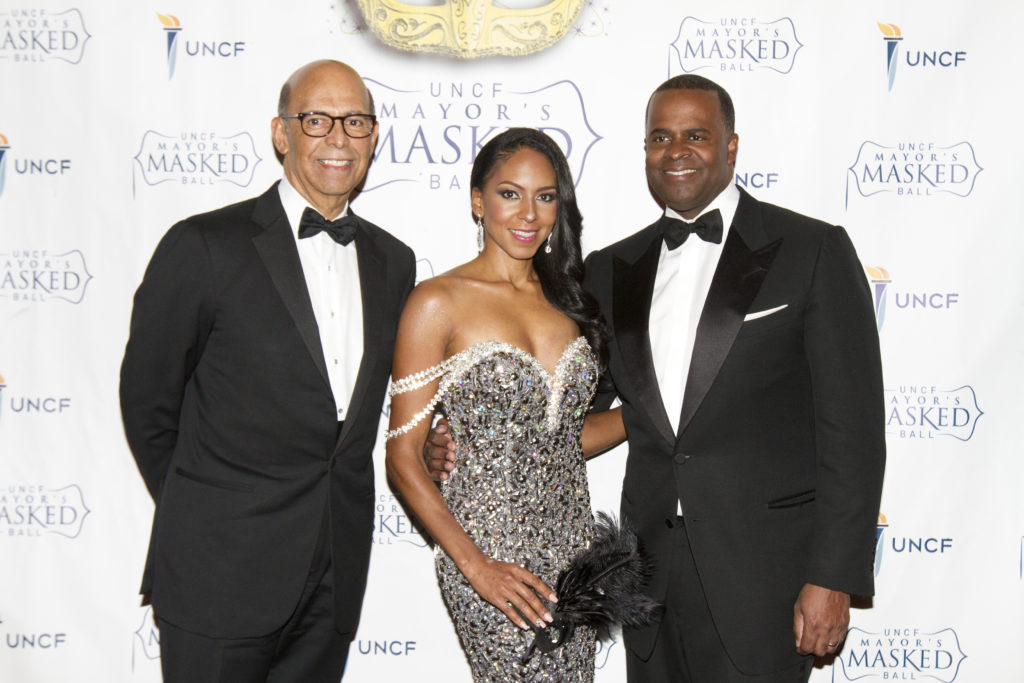 8. Baby Boomers and Gen X have not passed the collective activism baton to younger generations
Two events occurred this election season that I will never forget. One was a private millennial fundraiser for a candidate (who shall remain nameless) and, during the event, it became evident that most of the attendees had some type of entrepreneurial endeavor. While this is impressive in itself, the common sentiment expressed by attendees was that these business pursuits were born out of frustrations with the corporate structure many of us have been groomed to participate. The most consistent claim was the lack of willing mentorship from older African-Americans in the workplace – there were stories shared of resistance and animosity given to them by older generations who "looked like them". While this is not the case for all, there were enough micro-aggressions to encourage a room full of black Millennials to find another pathway to success. Secondly, in June, the Atlanta-Fulton chapter of the League of Women Voters hosted a non-partisan Millennial panel on political leadership. One of the panelists expressed that politics isn't meant to be a life-long career – there should always be succession planning and mentorship occurring. This ensures that fresh perspectives are being introduced into the political landscape and that objectivity is prioritized since no one's livelihood should be dependent on remaining in office. For the past 8 years, black Atlanta has had the privilege of mayoral leadership that values both "older" black Atlanta and millennial black Atlanta. This is most evidenced by the coveted annual UNCF ball and after-party, which caters differently to the two generations: one event is a posh seated, rubber-chicken dinner in which attendees adorn formal attire and interact with community dignitaries; the other event boasts a who's who list of black Millennials and celebrities who network while Lil John, Usher and local DJs play the hottest urban music. Although hosted on the same night, the two groups don't intermingle. It symbolizes the culture of black Atlanta today – some are holding on to an affluent, post-civil rights legacy while younger generations are becoming disengaged with politics and seeking gratification through individual (self-serving) pursuits. If older generations don't begin to teach and share collective activism principles – and lead by example – the issues in black Atlanta will worsen.
***
Here's how election season should have gone for Black Atlanta: On October 1, organizations like the 100 Black Men of Atlanta, National Coalition of 100 Black Women, and the Atlanta chapters of the NAACP and the Urban League should have banned together to sponsor a poll with just the black candidates on the ballot (est. cost $15k-$20k) – supported by donations from the black community (municipal elections are non-partisan so this should not have been an issue tax-wise). Then, there should have been a collective push and consensus to support the top candidate on election day. Those candidates who were not selected should have stepped down and put their full support behind the black nominee. But (observation only) we all seem to move through the city working in our own interests – there's no accountability. No, they said. May the best person win, they said. Now…we are in a runoff and Atlanta may have its first white (and *cough* republican) mayor in 40 years. In addition to supporting the AA candidate(s), I liked the platforms of Cathy Woolard and Peter Aman. All I ever wanted was for Atlanta to select a Mayor with a consistent track record of advocating for everyone.
Maybe I am asking for too much.
*sigh*
African-Americans have come a long way, especially in Atlanta – we should be proud. But, there is more work to do and we will never get there at this rate. Blacks have the power to save themselves. I want us to do better.
Tell me if you see a lie.